Fighting to stay alive during a pandemic
An up close look at three of my favorite Lincoln Center restaurants fighting through COVID-19 restrictions.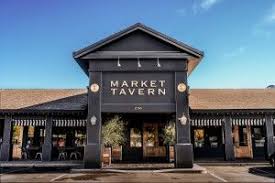 The Lincoln Center is home to 28 mouth-watering food establishments where I can literally get almost any type of food or drink I crave. American, California cuisine, Japanese, Chinese, Seafood, Mediterranean, and Mexican are just a few of the world choices of flavor that I can enjoy. What makes each one of these establishments enjoyable to visit is that they are family owned and operated. That is why it has been so painful to watch the weekly struggles these restaurants have had to encounter with the arrival of COVID-19 in March of 2020 an d to watch the battle continue. For the past ten months, every time that you turn on the TV to watch the 6:00 o'clock news, there always seems to be a story about a local restaurant fighting for its life to stay open. Well, look no further than the Lincoln Center where dynamic, creative and caring individuals are trying to not let their businesses go under.
No other type of business has been hit quite like the restaurant business during this pandemic. The ability to be flexible has been the key. State guidelines from Governor Newsom and the Health Department have changed almost daily it appears. The restaurants have been open, then they are closed. They are serving meals indoors, and then indoor dining is shifted to outdoor dining. Outdoor dining is taken away, so you better have a great take out game plan. How are you ever supposed to keep up?
This question turned out to be my inspiration to go out and do an investigative report to see exactly how these quality restaurants were fighting to stay alive. The three restaurants that I interviewed were Market Tavern, Domo and Shomi. I spoke with the general managers of all three restaurants and the information I collected I found fascinating. The qualities that each general manager shared were intelligence, adaptability and a keen understanding of how to market to their customer.
Market Tavern is one of the most popular restaurants that many of my friends and I enjoy going to. Their kitchen produces top-end renditions of steak, pasta, fish, pizza and classic sandwiches. The restaurant vibe is contemporary, yet hip and the restaurant features its own miniature grocery store for salads, to go meals, desserts and wine. When the health ordinance came out for outside dining only, Market Tavern (MT) immediately set out to create the most luxurious setting in a parking lot! A deluxe tent was constructed, potted plants were purchased, and propane heaters were installed. The restaurant took their indoor furniture outside and immediately a cool ambiance was created. "There are certain expectations that our customers expect," said Jeff Berretta, MT's general manager. "Regardless of a pandemic, we must meet those expectations, and our outdoor dining experience needed to be professional, clean and fun". Mr. Berretta shared with me some of the financial information that MT has faced over these past eight months. A normal day at MT prior to COVID would have the restaurant earning anywhere from $17,000 to $25,000 per day. During COVID, these daily numbers have been between $12,000 to $15,000 per day. A regular day pre-COVID for their take-out business would average $4,5000 per day and their daily average now has been roughly $3,000. There is no doubt that COVID-19 has kept quite a few of MT's regular customers at home. Mr. Berretta shared with me the extra costs that have been incurred to keep MT's doors open during the pandemic. "The rental cost for our tent is $9,000 a month and we are using $3,000 a month worth of propane," stated Berretta. "That extra $12,000 per month could have been a hard hit to take without the extraordinary support from the Lincoln Center. We are sharing this cost 50/50 with the center, and it allows us to provide an environment our guests expect." The most realistic consequence of the pandemic is the loss of staff. Market Tavern normally employees a team of 110 full-time employees and that number is now down to 33. That represents 77 highly experienced and qualified restaurant professionals looking for work. "It is absolutely heartbreaking having to adjust your staff levels," said Berretta. "These are really good people and we can't wait to hire them back."
Shomi is a Japanese restaurant that is best known for its clean and casual environment with quick service. Shomi offers moderate pricing, but generous portions. Shomi attracts a lot of customers. After 25 years of being in business, it is apparent that Shomi has consistently offered quality food and friendly service. "We love what we do, and we enjoy making people happy," said Phil Suh, Shomi's general manager and owner's son. Before the pandemic, Shomi had a full staff of 16 employees. Once the pandemic hit, Shomi has actually had to increase its staff to 21 employees. "Our customer traffic went from sit down to extra take out," stated Suh. "We needed the extra help to make sure our take out business stayed smooth." Once the pandemic arrived, the Lincoln Center constructed a very attractive outdoor patio for Shomi directly in front of their restaurant. Purchasing the necessary equipment for the patio (tent and heaters), cost Shomi $10,000. The propane bill for the month is running $1,200. "We will not let this pandemic defeat us," said Suh. "Whatever new challenges are thrown in our way; we will get past them."
Domo is the other Japanese restaurant located in the Lincoln Center, and their specialty has always been the entertaining chefs that cook on the flat grill right in front of you. Obviously, this very unique dining experience is practically impossible to duplicate outdoors. Therefore, initially the pandemic did have an immediate impact on their daily sales. Normal days of $15,000 soon became $9,000 dollar days. When health restrictions eliminated indoor dining, Domo quickly invested in quality tenting and propane heaters ($10,000) "Our staff has done everything to try and make the Domo experience enjoyable," said Joseph Tran. "We care about our customers and we have tried to provide extra service to make them happy."
As you can see, the three restaurants that I love to frequent are doing everything that they can to not only survive, but provide a great experience for their guests during this pandemic. So, when the urge to eat hits you, please give great consideration to using the take-out options that all three restaurants provide. This is a great time for Stocktonians to take care of their own.