Pietro's Trattoria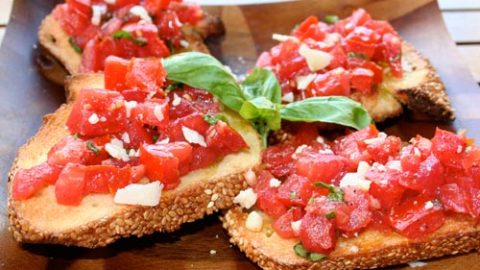 pietroslodi.com
Hours: Monday-Saturday 11:00 AM to 9:00 PM
Service: ★★★★
Price: $$$
Pietro's Trattoria, an authentic Italian cuisine located on 317 East Kettleman in Lodi, serves fresh, delicious, and original Italian recipes. Chef and owner, Jim Marino, runs his restaurant filled with other family members and this gives the restaurant an intimate, comforting, and relaxing atmosphere. Customers can observe Pietro's farm-to-fork style of cooking when they walk up to the front door and see a fresh vegetable garden that provides many ingredients for the tasty recipes on the menu. You will be greeted by a friendly host once inside and there is a choice between comfortable indoor seating and a lovely outdoor backyard patio. Your waiter will make sure your experience at Pietro's is one to remember.  Entrées are priced from $17 to $27 dollars.
Lunch or dinner begins with a bread basket filled with freshly baked breads and homemade olive oil and locally produced balsamic vinegar on the side. Pietro's features one of the area's finest selections of local Lodi wine. There is a full selection of non-alcoholic drinks and Italian sodas for anyone looking for a cool drink to sip. A couple of popular appetizers are bruschetta and meatballs. Next, move on to a salad or soup, or then order your entree. The meatball sandwich, the wood-fired margherita pizza, and the homemade lasagna are sumptuous classics. As a vegetarian, my two personal favorites are the pesto gnocchi, which combines a creamy sauce with fluffy gnocchi balls, or the eggplant parmigiana which is served with garden fresh vegetables. If you have room left after your meal, top it all off with two homemade classics with gelato or tiramisu for a sweet finale.
Whether you are looking for a beautiful outdoor patio dining experience, a comfortable indoor experience, take out, or delivery, Pietro's is the place to visit for the finest Italian food in the area.