World remembers 'Queen of Soul' Aretha Franklin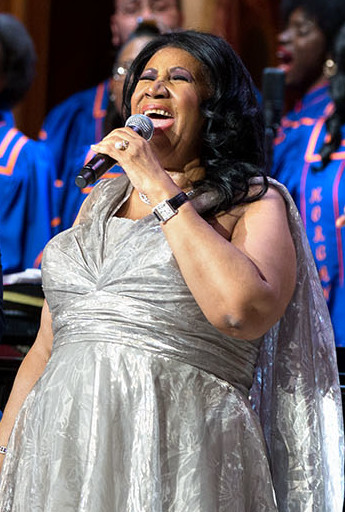 Anika West, Staff Writer
September 13, 2018
August 16th, 2018, the world said goodbye to "The Queen of Soul", Aretha Franklin. She was one of the most iconic soul/gospel singers in American history and was also an important figure during the Civil Rights Movement. Her official cause of death was pancreatic cancer, according to Sabrina Owens, Aretha's niece. Her powerful voice and perseverance in her career will be remembered by fans for years to come.
Aretha's background came with losses and triumphs. She was born on March 25, 1942 in Memphis, Tennessee to a baptist father and a gospel signing mother. At a young age Aretha was recognized by her father's church  as "a gifted pianist with a powerful voice". When she was about 10 years old her mom died of a heart attack. From that point on her career started to take off. Despite all the attention she was getting, she was also being exposed to adult activities and ended up becoming pregnant with her first child at 14 years old. She went on to have a second child at 16 and two more later on in life.
In 1967, when she released the album I Never Loved A Man, she made Number One on the pop and R&B charts for her most popular song, "Respect". Some honorable mentions that made her get to Top 10 hits are "Baby I Love You", "Think", and "Chain of Fools". These hits were what won her her first 2 Grammy's, while she continued to receive 16 more Grammy's and was nominated at least 22 times. Although her voice was strong and many fans admired her music, she would soon fall out of favor in the mid 70's due to the gaining popularity of disco. She ended up winning her 18th Grammy in 2008 for the song "Never Gonna Break My Faith" featuring Mary J. Blige. Near the end of her career she announced that she was going to retire.