Are you ready to be electric?
In California, car companies are getting ready for the ban on fossil fuels in 2035 by creating a full line of attractive and powerful EV choices to buy right now.
The announcement was made on September 23, 2020 and Governor Gavin Newsom informed his fellow Californians that the way we drive was about to be dramatically altered forever. In a bold move to try and reduce the amount of California's Greenhouse emissions, Newsom signed an executive order mandating that all cars and trucks sold in California in 2035 and beyond all be zero-emission vehicles. This one change in policy is supposed to reduce fossil emissions in the state by 50%. Newsom sees this order as an opportunity for car manufacturers to get creative and design automobiles for the next generation. With 39 million California residents, the economic potential for the car industry and California is robust.
As a car enthusiast, I have heard from my father tell me that car companies are pouring massive funds into the research and development of electric cars (E-cars). Electric cars are no longer a myth. They are currently on the road and they are not leaving. Thanks in part to the success of Tesla (367,500 cars sold in 2019 with $24.6 billion in earnings) E-cars are quickly becoming the "in" car to have in your driveway. Since I will be driving soon myself, I checked out Car & Driver to see exactly what is coming to market. The three cars I selected are stylish, packed with new technology gadgets, and have batteries that produce speed and longevity. To my surprise, I would love to own one of these E-cars and would buy one today. Let's see if these vehicles get you charged up!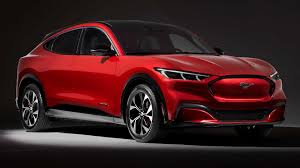 Ford Mustang Mach-E    List price: $42,895
The conversation will likely continue for some time yet, but Ford's adoption of the name (Mustang) and styling cues of its famous muscle car for an electric SUV are sure to please mainstream buyers not hung up on the history of V8s and tire smoke. It certainly sets up a fascinating showdown between Detroit and the new tech of Silicon Valley. The Mach-E is going for Tesla's jugular in terms of performance, range and attainability. Enough to inspire a 'Ford vs. Elon' movie as a sequel to Ford vs. Ferrari. We'll have to wait and see on that one.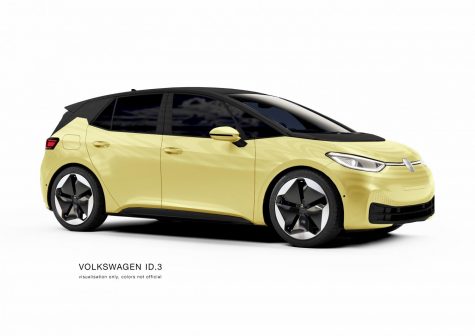 Volkswagen ID.3    List price: $32,663
There's nothing ludicrous about the VW ID.3. Sure, we've had electric Golfs before. But the ID.3 shows what a platform designed from the outset for EVs can achieve – namely Passat interior space on a Golf chassis with the turning radius and city agility of an Up. Rear-engine and rear-wheel-drive, the VW is drawing inevitable links to the Beetle, but that's about where the similarity ends. At launch, you can have a 58kWh battery for around 260 miles of range or a 77kWh one for over 300 miles, both with 204PS.
Tesla Model 3    List price: $37,990
The mainstream car industry has finally woken up to Tesla's disruptive influence and responded with electric offerings across price points and body styles. The Model 3 should, by the fast-moving pace of things, be yesterday's news in the Electric Vehicle world, but still sets the standard for the ease with which an EV can satisfy the everyday motoring needs of most drivers. Who would not be impressed with auto pilot, dual motor AWD, and a self-driving feature that actually has the car slow down and stop at stop signs or red lights automatically. All of the Model 3's features are controlled through the dashboards 15" LG touch screen. With the standard Model 3 offering a 267-mile range and 0-62 in 5.3 seconds it's already a game changer in family car terms. The Performance version has a range of over 350 miles and 0-62 in a supercharged 3.1 seconds. The finishing touches for the Performance model are a lowered suspension, better brakes, a carbon-fiber spoiler and 20" aluminum wheels.