Super Bowl LV: The Best and Worst Commercials
Did television's biggest stage deliver for its advertisers?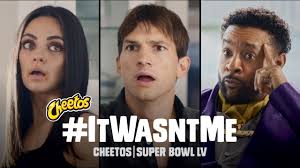 With a global pandemic arriving onto the American shores in January 2020, Super Bowl LIV was just about to be played in Miami between the Kansas City Chiefs and the San Francisco 49ers. Yes, Patrick Mahomes became a star by winning the game 31-20 and as COVID-19 began to explode throughout the United States, there was grave concern amongst professional sports leagues, if sport seasons would even be played in 2020.
Well, MLB dipped its toe into the COVID waters first, then it was the NBA's turn in Orlando with "The Bubble." Both of these leagues survived and the NFL got to sit back, watch and observe.
Well, Super Bowl LV was the culmination of all 267 games (playoffs included) being played during a pandemic.
The NFL was able to reach its finish line in Tampa and Americans got to watch their favorite television event; the Super Bowl LV commercials. Now, there was some major scaling back from several dominant companies that usually never miss the chance to advertise inside the Super Bowl with Coca-Cola, Budweiser, Ford, Hyundai and Facebook all taking the year off. The cost for a :30 second commercial this year was $5.6 million dollars.
Sadly, overall Nielsen ratings for the game graded out at a 15 year low with only 91.6 million Americans watching which represented a 9% drop. Perhaps, this is because the score at the beginning of the 4th quarter was Tampa Bay 31 and Kansas City 9. The Chiefs had shown no real signs of life, or the ability to make a comeback. The Super Bowl's ratings peak was just a short five years ago in 2015 when 114 million Americans tuned in to watch the New England Patriots (Tom Brady again) defeat the Seattle Seahawks.
In recent Super Bowl commercial history, there have been two formulas that normally catch the viewer's attention, and they are the themes of being wild/weird and funny/humorous. For example, a weird commercial in this year's rotation came from Turbo Tax. A desktop computer sits on top of a desk with a Turbo Tax employee on the screen, and the desk is floating in the sea. A crab fisherman asks the Turbo Tax employee, "Do I need to file in both Massachusetts and Maine, if I caught crab off of both shorelines?"
An example of using humor in an ad would be Uber Eats bringing back Saturday Night Live's Wayne's World. Yes, Wayne (Mike Myers) and Garth (Dana Carvey) reprise their roles to help push the idea that Uber Eats would never use celebrity endorsements, but of course, Cardi B. shows up to add more star  power.
A good portion of the Super Bowl audience enjoyed the Bud Light commercial featuring lemons falling from the sky. This allusionist take is done on purpose because of all of the crazy (COVID) things that happened to us in the year 2020.
One of PepsiCo's subsidiaries, Doritos, did make a very fun splash this Super Bowl season by having the husband, Ashton Kutcher, chase his Dorito eating wife, Mila Kunis, all over the house as she leaves a trail of nacho cheese powder everywhere she goes.
The most lampooned commercial of the game was the Oatly milk commercial. Oatly CEO, Toni Peterssen, was sitting out in the middle of a field playing a piano and singing with a carton of his product sitting on top of his piano. This commercial had fans running to the kitchen for a refill or heading back over to the snack table to fill up another plate.
The Super Bowl, in the past, has normally been a time where Hollywood has captured several commercial slots to sell its upcoming blockbuster movies. Well, this year there were no true blockbusters to sell and we were left with trailers for Disney's: The Falcon and the Winter Soldier and Raya and the Last Dragon. M. Night Shyamalan advertised his new summer thriller OLD, while Amazon informed audiences that Eddie Murphy's long awaited sequel for Coming to America (Coming 2 America) will be released via its streaming service only.
The following list was complied by USA Today (via Twitter) with over 10 million responses. A common theme throughout the good and the bad commercials is the amount of money companies spend in trying to select the right actor(s) to sell their product. Tracy Morgan should be humming his way all the way to the bank after his super hit Super Bowl Sunday for Rocket Mortgage.
THE TOP 5
Rocket Mortgage (Quicken Loans) featuring Tracy Morgan (Saturday Night Live, 30 Rock)
Rocket Mortgage (Quicken Loans) featuring Tracy Morgan (Saturday Night Live, 30 Rock)
Alexa (Google) featuring Michael B. Jordan (Just Mercy, Black Panther, Creed)
M & M's (Mars Wrigley) featuring Dan Levy (Schitt's Creek)
Toyota featuring Paralympic athlete Jessica Long
THE BOTTOM 5
Oatly Milk featuring CEO Toni Petersson
Doritos 3D (PepsiCo) featuring Matthew McConaghey (The Gentlemen, Dallas Buyers Club)
Bud Light Seltzer
Hellman's Mayonnaise featuring Amy Schumer (Inside Amy Schumer)
Sketchers featuring Tony Romo (CBS broadcaster, Dallas Cowboys QB)