Summer Hot Spots
As COVID tiers improve across our state, Californians start to think about summer vacations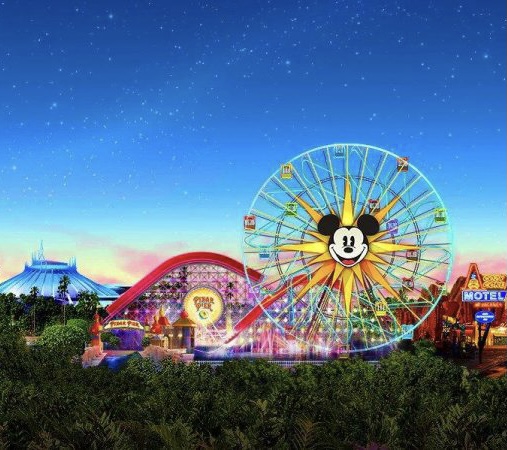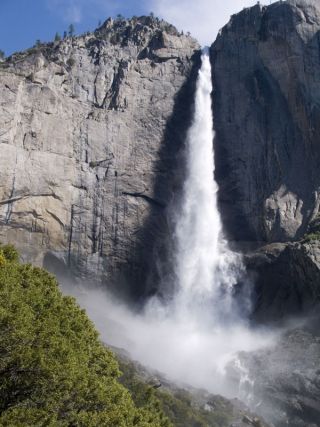 STOCKTON – The summer of 2021 is a chance for all of us to get out of the house and have some fun as COVID restrictions begin to loosen throughout our state. With brand new re-opening COVID protocols being implemented in various degrees, finding a vacation place for kids and adults can be hard. In California, our big three vacation recommendations this year are Disneyland, Yosemite National Park, and Lake Tahoe. Here is a brief outline of what visitors can expect at all three locations:
Disneyland has been a big attraction to many people in California and a major magnet to pull visitors from other neighboring states. The park reopened on Friday, April 30, 2021 after a13-month closure due to COVID. Hours for the park will be from 8:00 a.m. to 12:00 a.m. Due to COVID-19 restrictions, the park will only be open to residents of California, and you are limited to three different households in a group. Upon entering the park, guests will be temperature checked at the front gate and mask wearing is mandatory. As far as housing goes, the Grand Californian Hotel and Spa will reopen on April 30 th too. Sadly though, the Disneyland Hotel and Paradise Pier Hotel will remain closed. Almost all rides and exhibits will be open, but this could change so please check ride availability before buying tickets. Park tickets are only available online for advance placement only. Daily price tickets for children ages 3-9 will start at $153 for tier one – $187 for tier four. Ages 10 and up will be starting at $159 for tier one – $194 for tier four. The park is open at 25% capacity, which equals to about 21,250 guests per day. Disneyland was very excited because the original guest number was 15%. Only people from within the state of California will be allowed in the park, and they must also stick to small groups with a maximum of 10 people per group. Tickets must be purchased online in advance.
When Orange County advances to the yellow tier, Disneyland's capacity will be increased to 35% of full capacity. "We can't wait to welcome guests back and look forward to sharing an opening date soon," Ken Potrock, president of Disneyland Resort, said in a statement. Andrea Zinder, president of the local United Food and Commercial Workers Union that represents Disney workers, said employees have been furloughed or out of a job for nearly a year.  "Our Disney cast members are heartened by this good news today that the Disney parks will be reopening next week," Zinder said. "[They] are excited to go back to work to provide Californians with a bit more magic in their lives."  Disneyland closed its gates on March 12, 2020, due to the rapid spread of COVID-19. The theme park initially announced an optimistic reopening for its 65th anniversary on July 17, 2020, but it was forced to backtrack on those plans when California declined to issue theme park reopening guidelines.
Whether it's for a quick hike or a camping trip, Yosemite National Park is definitely a favorite. The entire park is currently open to guests 24 hours seven days a week, but strict COVID-19 protocols are in effect throughout the park. Please note that for park entry, Glacier Point and Tioga Pass roads are currently closed for the season. As of May 21,
2021, day-use reservations to enter the park will be a necessity. Please visit the Yosemite National Park website (nps.gov/yose) for the latest information on the temporary reservation system, current conditions and the park's response to COVID-19. Prices are still the same, $30 per car and $25 per motorcycle. You can buy your tickets in advance at recreation.gov or at the gate with a credit card only. As of now, Mariposa Grove is temporarily closed because of storm damage. Lodging choices range from camping to a variety of different levels of hotel accommodations (Curry Village $$, Yosemite Valley Lodge $$$ and The Ahwahnee $$$$$). With that being said, the park has much to offer for summer visitors including hiking to lakes, forests, and waterfalls. You can also participate in water sports such as swimming, canoeing, and even whitewater rafting near the park.
Finally, Lake Tahoe is a great vacation spot year round. This summer, Lake Tahoe will be open to guests of all ages.  Currently, all retail stores, bars and movie theaters are open with only 50% capacity. Restaurants are open, but are still limited to 35% capacity of seating. Pricing for lodging will differ depending on which Tahoe resort you chose to stay at. The cheapest for children and adults on a weekday is the resort at Soda Springs with $40 per child and $50 per adult. The average hotel room price for weekend price is $105, although most range in the $320 to $1060 per night rate. AirBNB has been a very popular choice during COVID and home rental prices for a weekend range from $1200 to $3500 depending upon the square footage of the home. No matter what resort or home you chose to stay at, Lake Tahoe has beautiful mountains, beaches, bike and hiking trails to truly get outside and enjoy the outdoors. Please remember that cities like South lake Tahoe and Tahoe City are taking their mask wearing protocols very seriously. Guests not wearing a mask can expect a ticket from a police officer for a cool $100.