The 93rd Academy Awards
Who won the famous gold statue for one of the craziest movie years ever?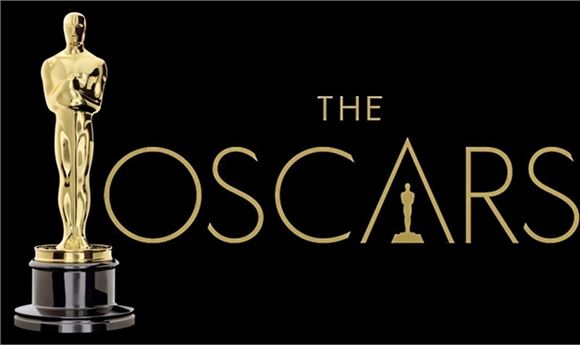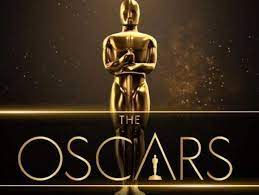 STOCKTON–On April 25th, Hollywood's elite gathered at the Union Station for an awards show that honored the last year of film even though last year it seems that barely any movies were released. It was actually one of the years where more movies than ever before could qualify for the Oscars. This may have happened because the Academy, who are in charge of the Oscars, allowed motion pictures released online the ability to be nominated for Oscars. It may have also happened because the deadline for award consideration was extended from the end of December to the end of February because of COVID. This year's slate of movies that were nominated also brought in a new change of diversity from what movies are normally nominated. This was due to the Academy's increase in diverse membership. Never before had a Muslim been nominated for Best Actor, nor had two female directors been nominated for Best Director. Even with this promise of diversity at this year's Oscars, the television execution did not match the hype of the show. Despite the show's many attempts to meet these extraordinary times with a markedly different approach the Oscars are, after all, a live award show at its core. Deviating from the genre's formula can only do so much to alter its DNA. But watching this 93rd edition navigate a pandemic environment to deliver something unusual was nonetheless a fascinating exercise in rising to the occasion where necessary, and tripping on its gown when changing things for change's sake.
This year's show was being hyped up as one of the most normal award shows people would see the whole award season. The award winning producers talked about how this show would be so normal that people would not be allowed to join through Zoom because of the glitches and that attendees would not have to wear masks because of the strict COVID guidelines the Academy put the nominees and their guests under. This year's show also happened at Union Station in Los Angeles which was a different spot than where the show has been held the past 20 years, the Dolby Theater in Hollywood. Some of the other noticeable changes were that there would be no press allowed, and usually thousands of members of the press pack the Dolby Theater with the nominees and their guests. The lack of people in attendance actually led the show being a little bit more intimate. The small size ceremony was supposed to bring some nostalgia back from when the Academy Awards first started in 1928. The producers' idea of making the show on a smaller scale may be why they took out the entertaining clips that are usually shown when the nominees are presented. Another item the producers switched to keep with the smaller scale was doing pre-filmed best original song performances and awarding them before the show. Another item in keeping with the last two years was to have no host. With the lack of the entertainment aspects inside of the show, it made the show very long and boring. This execution of making a more intimate ceremony failed and cost this year's show's ratings to drop around 58% from last year's show. Around nine million people tuned in to watch this year's show, which is the lowest it has ever been. Even though the execution of the show may not have been perfect, many record breaking moments did happen that night.
This year's film award season has been one of the most predictable award seasons ever, but this year's Oscars really proved to switch things up on who people thought would win. Two of the most predictable awards from this year's show were best picture and best director. Everybody believed "Nomadland" would win because the film won almost every single award at the Critic's Choice Awards and major film festivals. "Nomadland" is a movie about modern day nomads who live in vehicles and travel around the country and how they value the simple things in life and are not materialistic people. First time nominee, Chinese director Chloe Zhao, became the second female to ever win best director and the first female of color to win the award. Another record that was broken at this year's show was Anthony Hopkins, who became the oldest winner and nominee to win best actor for his role as a man with dementia for the movie, "The Father."
Hopkins winning was an upset as many people thought first time nominee Chadwick Boseman would win for his role as a trumpeter in "Ma Rainey's Black Bottom"; posthumously. First time nominee, Youn Yuh-jung, won the Oscar for best supporting actress for her role as a grandma of a Korean family trying to achieve the American Dream in 1980's Arkansas. Daniel Kayuula won the Oscar for best supporting actor for his role as civil rights leader Fred Hampton in "Judas and the Black Messiah." One of the major awards that nobody knew would win was the award for best actress. Some of the nominees for best actress included Carey Mulligan for her role as a sociopath seeking revenge in "Promising Young Woman," Viola Davis for her role as legendary singer Ma Rainey in "Ma Rainey's Black Bottom," and Frances McDormand for her role as a nomad in "Nomadland." Frances McDormand would end up winning the award which makes it her third academy award for best actress and her second in last ten years. This makes her one of the most awarded actresses ever and she is up there with award winners Meryl Streep and Kathrine Hepburn, who won four awards for best actress. One more award that was a drawing a lot of interest was who would win for best original song? Northern California local H.E.R. from Vallejo would win the award for the song "Fight For You" from the best picture nominated movie, "Judas and the Black Messiah." Even though this year's major award winners may have caused a few critics to pan the decisions, several actors won for long deserving careers.
Even though this year's Academy Awards may have been horrible in how they were staged, it was still a night where some pretty good filmmakers were recognized for the great work they produced and released last year. Hopefully, next year's awards will be just as diverse as this year and with a productional level that we are used to seeing.