La Mesa: A new and elevated Mexican cuisine
Lincoln Center's newest restaurant wants its guests to experience the flavors of Guadalajara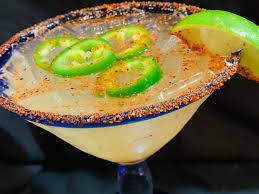 La Mesa is a new Mexican restaurant located inside Lincoln Center right next to McCaulou's department store. La Mesa's menu offerings are prepared with a creative influence from Guadalajara. The menu features a variety of classic Mexican food items, but they are prepared with a creative, delicious, and healthy twist. La Mesa uses only locally grown and fresh ingredients to create their dishes that include vegetables, chicken, and beef. Pozole is a traditional Mexican soup that is representative of Guadalajara food. The main ingredients for pozole are hominy or cooked dried corn, meat, traditionally pork or chicken. This comforting soup is garnished with shredded cabbage, chili peppers, onion, garlic, radishes, salsa and limes. La Mesa offer a warm ambiance with warm lighting and inviting music for you to enjoy your food or drinks with. The waiters give great friendly service to their customers with the option for comfortable indoor service, as long as you follow COVID-19 protocols with a fully loaded bar. I do want to suggest that upon being seated, that you immediately order the freshly made guacamole and homemade tortilla chips. This is a perfect starter that examples the fresh ingredients being featured inside La Mesa's kitchen.
A brand new guest will see a menu that offers some of the Mexican cuisine classics like tacos, burritos and enchiladas. What makes the La Mesa visit worthwhile, however, is the kitchen's infusion of Guadalajara flavors and spices. Several of the menu items use ancho, guajillo and arbol peppers which simply means incredible flavors. There is a true uniqueness to this regions food preparation, and La Mesa has captured its essence. To finish off your meal, the menu features a homemade churro served with chocolate and strawberries, or their delicious caramel Mexican flan served with Mexican wedding cookies on the side.
La Mesa will definitely take your tastebuds on a wonderful trip to Guadalajara, and you don't have to just eat at the restaurant. The entire menu is available to-go, and UberEats and DoorDash can both be used to get fresh food right to your front door. Give La Mesa a try because you will not be disappointed.