Trojan Athlete of the Month: Jermaal Johnson
A truly committed Trojan led his football team into the 2021 playoffs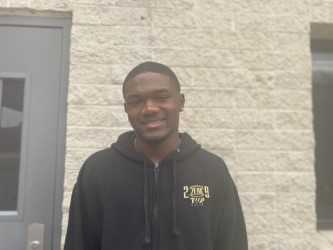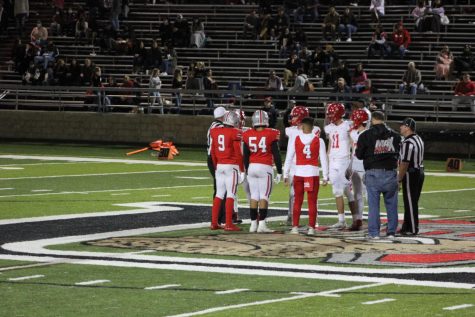 STOCKTON- The football season recently entered the best time of year and that time is playoff time. The Trojans won their first playoff game at home on Friday, November 5th by the score of 56-6 against the Chavez Titans. Jonah Coleman, playing his final home game on the turf of Spanos Stadium, ran for 137 yards and two touchdowns. The victory sent the #6 Trojans to Folsom High School to face the #2 Bulldogs. Both teams are 7-3 and fans are expecting an offensive fireworks show as the Trojans average 37 points per game and the Bulldogs 40 points per game. Something has to give and for the Trojans to be victorious, and their defense will have to play its best game of the season. This is where our Athlete of the Month, Jermaal "PJ" Johnson comes into the conversation.
Johnson, a senior, is loved, respected, and revered for his leadership style. It is for these reasons that "PJ" has been named our Trojan Athlete of the Month. Jermaal has been playing football since his freshman year back in August 2018. He has played on both sides of the ball, but he has had the most success playing safety on defense. Johnson started out on the freshman team, then made his way up to varsity where he has been playing since his junior year. During his two years of playing varsity football, Jermaal has averaged 5 tackles per game (3 solo) and almost one sack per game.
"I know what it takes to be a leader," said Johnson. "You must play this game at a consistent level and my teammates know that I will."
Chris Combs, one of Johnson's senior teammates, reports that Jermaal's leadership skills were there before entering high school. The two friends have known each other for six years and Combs recalls, "Jermaal has not only shown leadership on the field, but off the field as well. He displayed true leadership by challenging me to try my hardest in the classroom and on the football field."
Whether it's during practice or games, Johnson gives tips to develop his teammates and encourages their performance. As junior LB Jaysen Mimmitt can testify, "We all push each other to be great because of PJ. He started the movement that made us all believe in ourselves as a unit and as a team".
Johnson has proven himself a leader not only to his teammates, but also to his head coach, Natello Howard. Howard describes Johnson as a, "perfect example of how a player should behave because he is the one player that is continually being positive no matter what the score."
Johnson is on track to take his leadership skills beyond high school football. This will be an easy task for a natural born leader like Johnson. The possibilities are endless for what this young man will do after high school, but his coaches and teammates have faith that he will accomplish big things. He hopes to become extremely successful and provide a financial foundation for the next generations to come in his family. Johnson has laid a solid foundation for the underclassmen on this year's team, so when this season finally reaches its conclusion there will be someone new to take his place.
Johnson admires sophomore, Daniel Emojeybe, because he sees the exact same intensity in his eyes. "Daniel possesses the exact same traits as me, " stated Johnson. "The next generation of Trojans are in good hands. I firmly believe that I have trained Daniel well and he will fill my shoes perfectly."