Please bring back snacks!
Should our administration team think about bringing back snack time for 2022-23?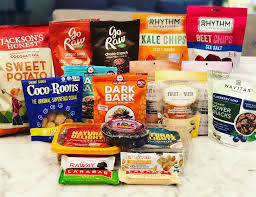 STOCKTON: Upon returning to campus for second semester on January 4, 2022, the Lincoln High School administrative team greeted the student body with the news that off-campus delivery food vendors such as Grubhub, Door Dash and Uber Eats would no longer be allowed to deliver the mouth-watering lunch fare that students had ordered. Yes, I was a guilty party in placing several 10-piece McNugget orders from McDonald's. It was exciting to have tasty fast food delivered to campus with your name on it. However, these App food delivery services did provide a liability to both our school and the student body by allowing complete strangers access to our campus. For that, I applaud and understand why our superintendent and administrative team made the difficult decision to eliminate all App delivery services. Therefore, with off-campus vendors getting the boot, I would like to suggest a new idea which is an old idea. Why can't we bring back snack time for the 2022-23 school year?
With a brand new class time schedule arriving in August (school is not allowed to begin before 8:30 AM and the school day will end at 4:00 PM), I think that it would make a lot of sense for our administrative team to give great consideration to a 10-minute snack period. Muffins, bagels, donuts, granola bars, fresh fruit, yogurt, milk, juice, Gatorade, and coffee are just a few of my suggestions that would go a long way in putting smiles back on Trojan faces. With so much sitting taking place inside a regular classroom, I know my friends and I would enjoy a quick social break that also includes something nutritious to help fight off the hunger pains waiting for lunch. If our cafeteria staff were willing to set-up six to eight fast-serving food carts that were strategically located in major student paths of travel, I think, a winning idea just might have been created. This Grab N Go platform should allow students to keep their timeliness up in getting to class and not creating a need for more tardy sweeps. No one wants to see that happen!
The price range for the Grab N Go carts should be from .50 cents to $3.00 dollars. I would also like to see teachers allow their students to eat in class so as long as they clean up their mess and are not disturbing the class. Most students have a grumbling stomach by fourth period anyway because they have already been on campus for three hours. There are many studies that show that well fed students learn better when they have access to consistent nourishment.  Let's be proactive by getting more Trojan students focused inside their classrooms by providing that mid-morning snack. Senior Chris Combs believed in my plan by saying, "I truly do get hungry by 10:00 to 10:15 AM and a snack period would really get me more excited about attending my fourth and fifth period classes."
Lincoln High School Assistant principal, Mr. Jones, answered several questions for me because I was interested in seeing how a member of our administrative team felt about my new idea. Mr. Jones said, "I think snack period sounds like a wonderful idea, but we would thoroughly have to investigate our budget resources and receive guidance on what food items could actually be sold. There clearly needs to be match between student likes, and what snack items we are allowed to serve."
With our class schedule getting pushed back one hour later this upcoming school year, I firmly believe that we need to be proactive in meeting the nutritional needs of the entire Trojan population. Serving high quality snacks at affordable prices is a fast and easy way to earn immediate student respect. No one enjoys feeling hungry and a snack time period would power the Trojans straight into lunchtime.