The four biggest NFL trades that have evened the playing field for 2022
Four teams made aggressive moves to try and help improve their Super Bowl chances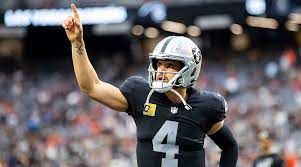 STOCKTON: The NFL is experiencing one of the craziest off-seasons in recent memory as general managers make the decision to trade away draft picks to secure proven player commodities through trades. In my opinion, the biggest names moving teams thus far are: Tyreek Hill leaving Kansas City for Miami; Khalil Mack leaving the Chicago Bears for the Los Angeles Chargers; Davante Adams leaving Green Bay for the Las Vegas Raiders; and the biggest shocker was having the Cleveland Browns secure the services of embattled Houston Texan QB, Deshaun Watson. Each ballclub made these moves believing that these new acquisitions give them a better chance to make a deep playoff run in 2022. Here is my breakdown for each team:
MIAMI DOLPHINS
The Dolphins are a team that had showcased a quality defense under former coach Brian Flores, but the offense has yet to get going. Third year quarterback, Tua Tagovailoa, needs to showcase his Alabama talent this season. The Dolphins can no longer afford to wait for their first round draft pick to shine. Therefore, general manager Chris Grier signed the fastest receiver in the NFL, Tyreek Hill, to a historic contract of $120 million ($72 million is guaranteed). Hill flourished with Patrick Mahomes in Kansas City last season with 111 receptions, 1,239 yards, nine touchdowns, and a 10.7 receiving average per catch. Hill will be on the field with Jaylen Waddle and Cedrick Wilson. New head coach Mike McDaniel (formerly the 49er offensive coordinator) will be responsible in making sure that Tagovailoa is properly used and that this receiving core shines.
LOS ANGELES CHARGERS
The Los Angeles Chargers have been a playoff contender ever since the addition of Justin Herbert at QB. The defense struggled last year allowing 426 points and being the 23 rd ranked defense in the league. With the addition of pass rushing specialist Khalil Mack from the Chicago Bears, the Chargers feel they have two of the NFL's best pass rushers on the field. Mack has averaged nine sacks per season and he will be teamed with Joey Bosa, who has averages 10 sacks per season. The key to defense in today's NFL world is getting to the quarterback. The Chargers averaged 27.9 points per game last season and their focus this off-season is defense. The Mack and Bosa combination should give the offense two to three extra possessions per game.
LAS VEGAS RAIDERS
The Raiders had drastic distractions taking place during the season last year as head coach Jon Gruden was fired for racist emails, and first round draft pick Henry Ruggs was arrested for manslaughter. The team promoted Rich Bisaccia, the special teams coach, as the interim head coach as he stepped in for Gruden. Throughout this entire turbulent season, QB Derek Carr remained calm. In his seventh NFL season, he threw for 4,804 yards, 23 touchdowns, and a QB passer rating of 94.0. Joining new head coach Josh McDaniels' offense (18 seasons as a member of the New England Patriot coaching staff) offense this year is perhaps the NFL's best wide receiver in Davante Adams. Adams had 123 receptions for 1,553 yards with the Green Bay Packers and Aaron Rodgers last season. Adams led the league by averaging 12.6 yards per catch and he is rejoining forces with his collegiate QB in Carr. Added to the receiving mix is Hunter Renfrow and TE Darren Waller. The AFC West is going to be a blood bath every Sunday as the Raiders try to better their 10-7 record from 2021. The Raiders made the playoffs last season, but lost in the Wild Card round to Joe Burrow and the Bengals 26-19.
CLEVELAND BROWNS
Desperation can make very intelligent people do dumb things. Cleveland Browns own Jimmy Haslam and general manger Andrew Berry collectively decided to pull the plug on Baker Mayfield by trading for Deshaun Watson. Mayfield, the Heisman trophy winning QB from Oklahoma, was the Browns first round selection in 2018. In four years at the helm, it has been an up and down career for Mayfield. He played 12 games this past season with a completely torn labrum and the Browns went 8-9 missing the playoffs. Taking Mayfield's place is the former 2017 first-round pick Watson, who starred collegiately at Clemson by winning the 2017 national championship. Watson did not play one down last season as he was forced to sit the bench because of 22 active civil law suits alleging sexual harassment and assault inside massage parlors in Houston. A grand jury on March 11 th dismissed the criminal charges against Watson and seven days later he was traded to the Browns. The Browns immediately offered Watson a five-year $230 million dollar contract ($44 million in a signing bonus) which is fully guaranteed. Other NFL owners were in complete dismay that a player still involved in a civil investigation received such a contract. Watson's former team, the Houston Texans, received five draft picks as compensation with three of those picks being first-round selections in 2022, 2023, and 2024.