2022 LHS Graduates: After High School
The Lives of Students from the Class of '22 after Graduating
STOCKTON, CA – Do you ever ponder what you want to do after high school?  Are you scared about graduating? Are you curious about what life after high school might look like? Everyone has their own path after high school, and they may be similar to one another, but they are never identical.
I interviewed three LHS 2022 graduates to gather some information on potential ideas about what you can do after high school:
"Do you attend college?  If so, where and what are you majoring in and what do you plan on becoming?  If not, then what are you currently doing right now?"
Isaiah Rios, a former varsity volleyball player, says: "Yes, I do attend college. Right now I am at [San Joaquin] Delta College for the two-year free education. I am not majoring in anything at the moment. I am still thinking of what I want to do for my major. Right now I am studying culinary arts and photography."
Another graduate and previous Black Student Union (BSU) member, Jazmine Watson, says she is "majoring in theater performance" at San Diego State.
Sarah Ung, last year's Key Club president, says: "I am currently a freshman at UC Berkeley, and I plan on majoring in Cognitive Science and Data Science. My general sense of direction at the moment is working in the tech field, but as I gain a better sense of clarity of my interests, I will go wherever life takes me!"
"How different is life now that you've graduated from high school?"

Isaiah Rios: "Not going to lie, boring.  All my classes are online so all I do everyday is pretty much stay home, which sucks."
Meanwhile, Jazmine thinks that "there are aspects of high school still [in college].  As a freshman, you have a big change and a huge shift into adulthood immediately and sometimes that's scary but you'll be alright."
Sarah Ung: "For me personally, life after high school is different in the sense that time is more valuable than ever. College workload is heavier, and exams require hours of studying. Besides school, I squeeze in clubs, exercise, and hobbies. I try to set aside time to have conversations and spend time with people. All of these require time, and I realized that more than ever time is precious. How I decide to spend my time, whether it be for productivity, other people, or taking care of myself, should be intentional. But [in] high school, sometimes I would spend hours doing nothing!"
"Do you miss high school?  Do you have any regrets?"
Isaiah Rios: "Yes, I do miss high school. I miss hanging out with all my friends and my favorite teachers. Also playing sports, that one hurts me the most. I do regret not being part of a lot of school activities, going to party, and keeping my grades up."
Jazmine Watson: "I do not miss high school. I think I would just miss the people I had in high school. I think [high school] was easy but there is no way I'd want to go back.  There's a lot of freedom that comes with college that I enjoy."
Sarah Ung: "I miss the fun and silly memories I made in high school, and the people I met along the way.  It is difficult to keep in touch with everybody I connected with in high school, but I am grateful for the memories I can still hold onto and reminisce upon. My regret is trying to take up many things: extracurriculars, volunteering, stuff that would look good on college apps. At some point I realized that many of the things I was involved in, I am actually not passionate about it at all. Only when I gained this realization I was actually able to put my fullest effort into the things I was passionate in, like serving the homeless, rescuing stray kittens, and working with kids. Unlike before, I knew WHY I was doing [it], and there was intentional meaning behind my service."
What is your advice for current high school students?
Isaiah Rios: "My advice for high school [students] would be to keep your focus on the future, especially if you feel like your high school [years] might not be the best experience, the way I did.  Make the most of your high school year.  High school is the best year for you."
Jazmine Watson: "My advice to current high school students is to do it!  The thing you've been putting off that's been sitting there, figuring out things you like.  A challenge?  A reward?  A new hobby?  My thing is to do it."
Sarah Ung: "…be grateful.  In a world where it's often the norm to focus on oneself, cultivating gratefulness will enable you to see the good in your life, value your relationships, and help you grow in character.  It is often difficult to pursue [gratitude] when life goes by so fast, but I encourage you to regularly pause and look at the beautiful things in your life.  Once you make it a practice, you will see your life transformed in ways you might not expect (trust)."
Ultimately, it is up to you to decide what you want to do after high school, the possibilities are endless!
About the Contributor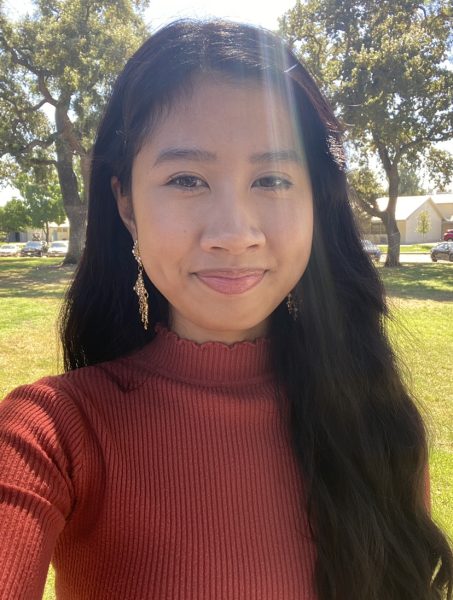 Ariel Tuy, Staff Writer
Ariel Tuy is a senior at Lincoln High and is very involved in her community. She has been a part of The Lincolnian for two years and is the president of...