The Seven Husbands of Evelyn Hugo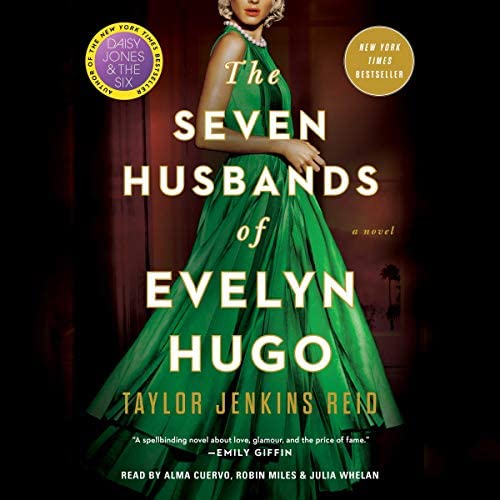 Regarded as one of the most popular books circulating BookTok, "The Seven Husbands of Evelyn Hugo" follows the life of an old Hollywood star as she exposes the truth behind her fame through love and lies. Written by Taylor Jenkins Reid in 2017, the book started to gain popularity over social media, specifically BookTok, beginning in 2021. BookTok is a space on TikTok specifically reserved for popular book recommendations that follow the algorithm for a specific audience. This community has brought much attention to several of Taylor Jenkins Reid's books, including "Daisy Jones & The Six, Malibu Rising," "Carrie Soto Is Back," and "The Seven Husbands of Evelyn Hugo."
The romance novel is the fictional story of Evelyn Hugo, a 79 year old Hollywood celebrity as she tells her secretive life story. Known for her seven husbands, Hugo goes through each of them and the dark undertones of her public relationships, also opening up about the ones hidden from the public eye. Living her life in the spotlight was something Evelyn had dreamed of, however, she received it she wished she could take it back.
When looking at Goodreads, audiences have given this book an average of 4.46 stars. Popular author, Emily Henry ("Beach Read," "People We Meet on Vacation," etc.) wrote a review on the website, saying "This book is divine," and "I couldn't stop reading it," urging many to pick up this book themselves.
People not only worship the storyline, but Reid's technique in developing her characters. Evelyn's character is written as a complex and witty Cuban-American woman who grew up in New York in the late 1930's with immigrant parents. Born Elena Hererra, her strong will and determination brought her to Hollywood in the 50's and gave her a new identity with blonde hair and a new name, reborn as Evelyn Hugo, the Hollywood "A"-list celebrity. As a character, she keeps you wanting to reveal more. Elena's story is heartbreaking and exposes the horrors of Hollywood that everyone thought was a dream. Elena ("Evelyn") presents herself with such confidence that nobody would know all that she had gone through in her lifetime and all the secrets she kept hidden beneath the surface.
Overall, "The Seven Husbands of Evelyn Hugo" is a book that keeps readers on the edge of their seats entirely. With a fresh and exciting plot, deep and sentimental characters, and a good pace, readers will never want to put this book down. Highly recommended!