Trojan Athlete of the Month: Women's Soccer
This season the Lady Trojans are back and off to an amazing start!
STOCKTON: Women's soccer is back at Lincoln High School! The pre-season can go either way with our Lady Trojans so far as they're 5-3. Last year the team had around 13 seniors with a final record of 18-9 along with making it all the way to the CIFSJS Division 1 finals last year. Which means this should be an interesting follow up season for these ladies whose team is composed of only eight seniors and 14 underclassmen. With so many younger players, it's important that they have a specific player that they can look to for help and guidance on the field. That leader is Kamaria Hughes, and her impact is one that cannot be ignored. 
Hughes is a senior and this is her third year playing varsity soccer for Lincoln High School. However, this is certainly not where her soccer career began as she's been playing since she was three years old. After playing for so long, it's surprising that sh
e still has the motivation to continue but she told us that she has, "found a passion for the sport and I think the people I've met along the way have helped me continue to love the sport throughout, and I think I want to continue doing that."
Playing a team sport is never easy since you have to constantly adapt to so many new people and personalities. Hughes makes this look easy, even in the face of adversity she does her best to pull through for her team. She is the team's lead scorer, averaging 1.7 goals per match. In addition to this, she is also ranked number two in the Tri-City Athletic League Girls Soccer Points Stat Leaders (2022-23).  The star shared that when she gets discouraged she remembers that she's, "doing it for her team" and that although it's a team sport, "even if I'm not having the best day I can still encourage other people to do well." Based off of her selflessness, she is set to have another all-star season ahead of her. 
Hughes not only has a fantastic season ahead of her, but she has an even brighter future ahead of her. With her 4.20 grade point average paired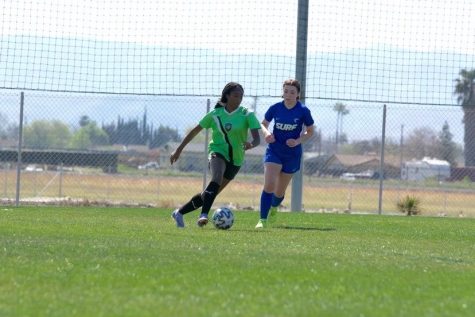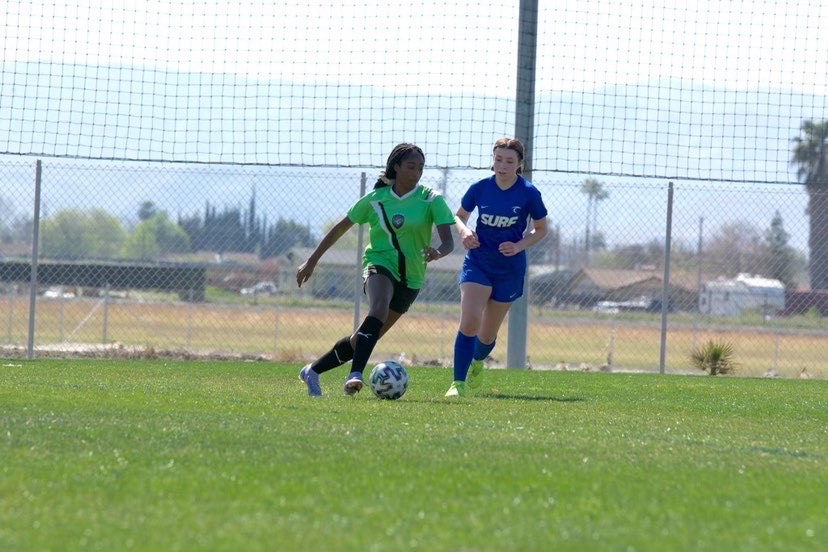 with her impressive game stats, the student-athlete is bound to play Division 1 soccer which is her plan as after her four years of playing for LHS. We look forward to seeing what Hughes has in store this season and beyond!