Resolutions for 2023
New beginnings are something every person looks forward to. The journalism class of 2022-2023 has shared some goals they hope to achieve in this new year. They hope it will inspire others to stick to their own personal goals this year.
STOCKTON: Alexis Farris, a journalism student said, "Generally I don't stick to new year's resolutions, but this year I truly do hope that it's different.  Many of my goals are extensions from accomplishments from last year.  Some of these goals include graduating, traveling, and pursuing higher education.  Graduation is scheduled for June 1, 2023 and I look forward to walking with my sisters."  Farris set up incredible goals and a few weeks into the year returned to say, "My goals were mostly long term, so I haven't quite made any progress on them.  One of my goals was to pursue higher education, and since then I have been accepted into Tennessee State University."  Their determination and their motivation to reach goals is very inspiring.  We, as a journalism class, are rooting for Farris and anyone else striving for a great future. 
Farris is not the only one working towards the future they want. Another journalism student, Chahat Kapoor stated, "One of my goals this year is to really be focused on school and try to be the best I can be. One of the things regarding this specific thing is the fact that I want to start to find my way of studying and try my best to really pass these tests. I think I try to just ignore a bad grade, and pretend it doesn't happen if I have a good grade overall in that class, and I want to just stop that. I want to really try my best no matter what you do and not settle for less. I need to prepare for college and try to do the best I can once again because I want to go to college. I want to try to do more extra circulars and try to build my application for college. I really want to go to a good college to pay off all the hard work my parents have done for me coming to this country, and working day and night."  Kapoor set goals for future success and to develop good habits.  To keep up with these goals, Kapoor followed up a couple weeks into the new years with, "I just passed my Spanish quiz. So the goal of me trying to pass my tests and I started to study as well, so that is great. I feel so proud of myself. It really shows that if you really try your best it will help and come in your luck,"  When it comes to aiming for our goals, we tend to surprise ourselves with how much we can accomplish by simply just taking the first steps to try.  We are glad that Kapoor has made such progress towards their resolution and wish for many others to succeed in their own too.
Along with Alexis Farris and Chahat Kapoor, Michelle Bekhtel shared her resolution as well by saying, "Many people make their new year's resolutions by being a goal that will be achieved long in the future or a goal that can be made over time.  This can work for most people, but for me personally, I like to create goals that can be obtained quickly so as to 
not push them back any further. My top goal this year is to get closer to getting my license.  I have yet to take my permit test, so my first step is to book a time at the DMV to finally take the permit test.  At that point, I can then start learning how to do physical driving itself.  I think it was hard for me to achieve this goal last year because I didn't really have the motivation to want to be able to drive.  Now, I have more freedom to go out and do activities that I enjoy, so being able to drive would make participation in these activities a lot easier.  Also, I would no longer have to worry about needing a ride to school, which puts others at ease."  Goals such as Bekhtel's are very admirable and they bring inspiration for many who struggle to start.  Bekhtel responded a few weeks into the year reporting, "I haven't made much progress in getting closer to my license, but during the weekends, I'm going to try to study for the permit test and schedule a time to take the test so that it pushes me to really study.  I think that this goal will take me the whole year just because I push it to the side too often."  Although Bekhtel's resolution is adapting to a long term goal instead of a shorter one, we still hope that Bekhtel and others keep pursuing the goals they have and are successful.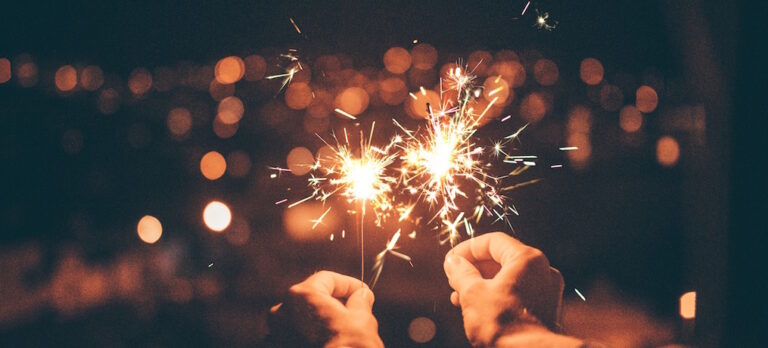 Resolutions can sometimes be hard to keep, but as a journalism class we hope that everyone can push past life's difficulties and reach the goals they set for ourselves.