Arroz Con Leche
With the recent winter being chilly with heavy rain, the traditional Mexican dish of arroz con leche can bring warmth to our hearts.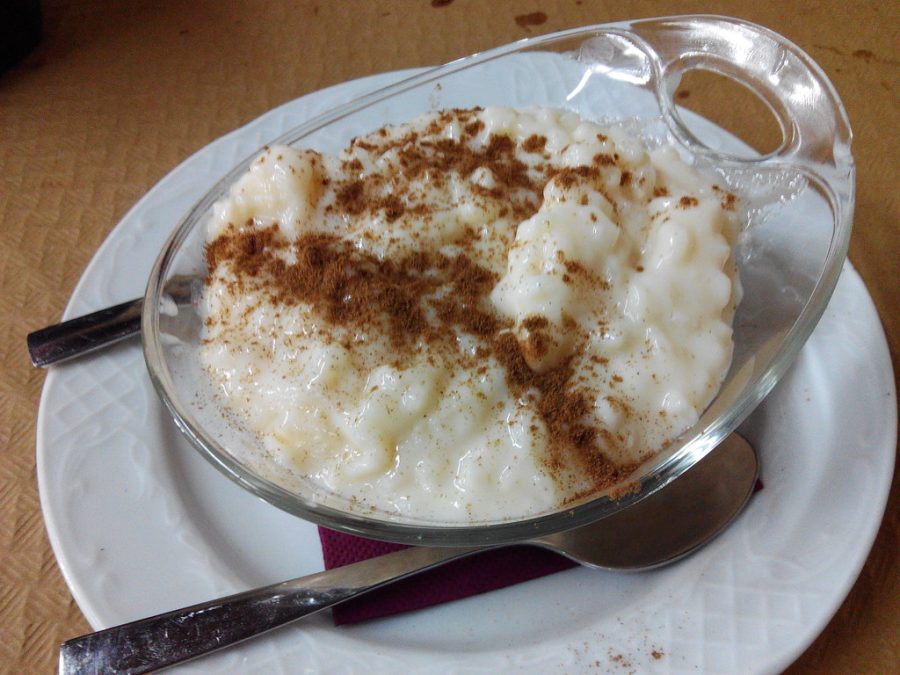 Ever since I was little the cold weather always bothered me greatly. The warm blankets wrapped around me like a multi-colored robe, yet I was still cold. It wasn't until my mother made me arroz con leche (Spanish rice pudding) that a toasty and cozy feeling washed over me, which helped deal with the extra cold days. Arroz con leche is a Spanish dish of warm pudding mainly made of rice, milk and cinnamon. The origin of this dish began back in Spain when Muslims brought the dish during their invasion of Spain. Spain then brought that dish to Mexico during their conquest, where it soon became a popular dish. To make the dish requires basic household ingredients that one already has in the kitchen, ingredients include milk, water, sugar, rice, cinnamon sticks and cinnamon powder. Additional, but not needed ingredients, include sweetened condensed milk and/or berries that add a sweeter taste to the dish. 
To start, bring the cinnamon stick, water, and rice to boil on medium/high heat until the rice becomes tender (this will take between 15-20 minutes).  Once softened to your liking, lower the heat and stir in your milk. If you are adding condensed milk, you mix that in too. Let it simmer until it thickens and has the texture of pudding. For the final touches add sugar, cinnamon powder, and berries. Grab a spoon and prepare for your taste buds to be overpowered by savory sweet taste. Enjoy!
Ingredients:
3 cups of Water 

2 cups of Milk

1-2 cups of Rice

¾ cup of Sugar

1 Cinnamon stick

Cinnamon powder (to taste)
Optional:
1 can Condensed milk

Berries (your choice)