STOCKTON: One of Lincoln High's greatest aspects is its dedication to student readiness through its extensive Career and Technical Education program.  Taught with career preparation in mind, these courses offer students a way to immerse themselves into career pathways of their choosing.  This month, I was given the opportunity to interview the architecture and engineering teacher, as well as several students, to learn about the program and how they can help students prepare for their futures in the workforce. 
In the architecture and engineering programs, students develop valuable skill sets helpful to their respective pathways.  These can range from being able to draw diagrams and blueprint charts to constructing real-use mechanical systems. 
All students within these programs learn under the guidance of Mr. Hart, who's been leading these pathways for the past two years.  In an extensive interview with the teacher, he covers the overview of what students might expect when enrolling into these programs.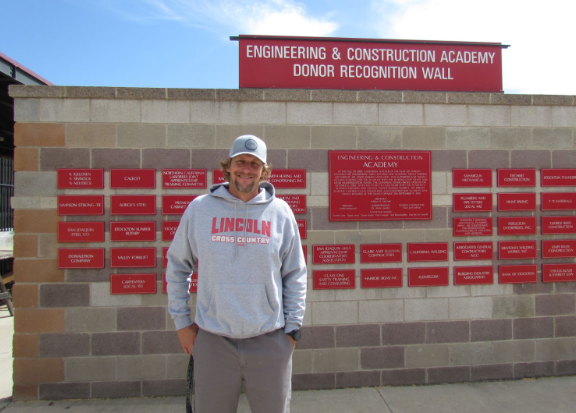 "I have intro classes, Introduction to Engineering and Architecture, and with that they learn basic drafting skills.  They touch a little bit of both architecture and engineering, giving them a little bit of insight on both pathways.  [Intermediate students] can pick between one of the two pathways.  On the engineering side, they'll start learning more AutoCAD, start doing more stuff with robotics and 3D printing.  On the architecture side, they'll learn more about the history of architecture and its influence in the United States, as well as learning how to do a full set of plans: floor plans, elevation plans, roof plans, site plans, everything about the building process.  At the advanced level, as an engineer, projects will become more open-ended; you get to choose what projects you want to work on.  For architects, you get to build your dream home."  You get to build things, bring things to life from an idea to a full-scale product.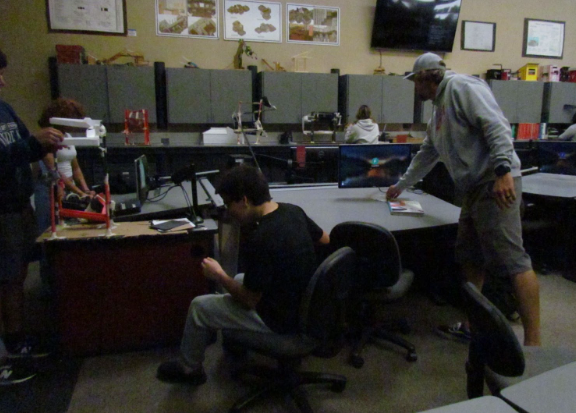 At the time of this interview, several students were working on a variety of different projects within both pathways.  In a discussion with Jayda Bowman, an intermediate engineering student, alongside her team, she described the details of her current project. 
"This is our first project," she explains.  "We have a ping-pong ball, and we're trying to get it down the project, using [the least amount of] paper, as soon as possible."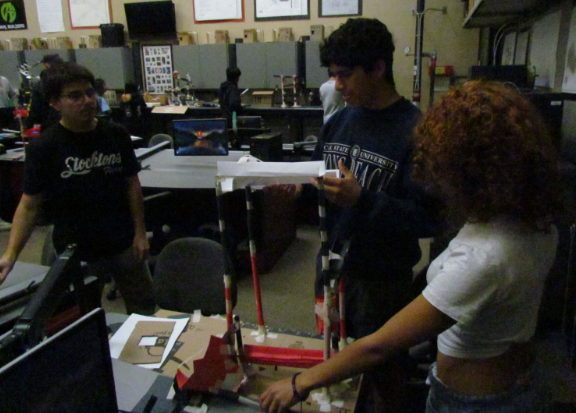 Through the development of these types of systems, students are able to grasp key concepts such as efficiency to help them gain a strong foundation into engineering. 

Architecture is also getting started on their projects.  Instead of developing systems, their focus is towards structures.  Interviewing Jay Leandado, an intermediate architecture student, he goes into detail about the projects he and other students are involved in. 
"Right now I'm working on the Maison carrée," he states.  "Everyone uses different materials.  Our little temple, we made it out of cardboard.  [Pointing at another group] Their projects on the other side, other temples, they used foam boards."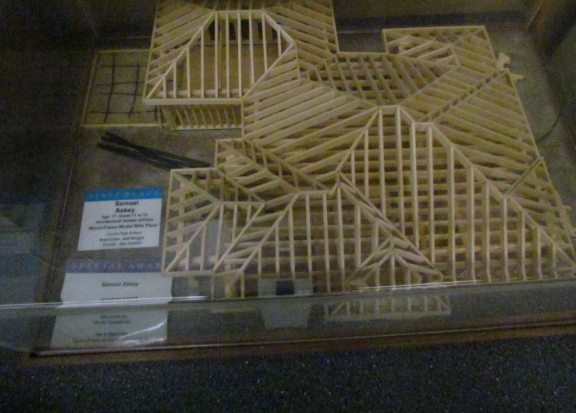 In the process of creating structures, students get the opportunity to learn about both the foundational and historical aspects of architecture, as well as the process of construction with various materials. 
With much of the focus within these two pathways being about physical application, it raises inquiries of how the overall experience is within these programs.  Clara Navarro and Giovanni Larson, two intermediate architecture students, help to answer some of these questions, giving an insight into the workload in and out of the classroom. 
"It's not bad, honestly," Clara explains.  "In the beginning, we would take notes on the history of architecture.  We were given instructions on how to carry on the project, [and] we got a good amount of time to finish.  The things we have to figure out, it's very creative.  It's both very hands-on in engineering and architecture, though it's a lot more digital in engineering because of AutoCAD.  But both of us, we're always doing projects."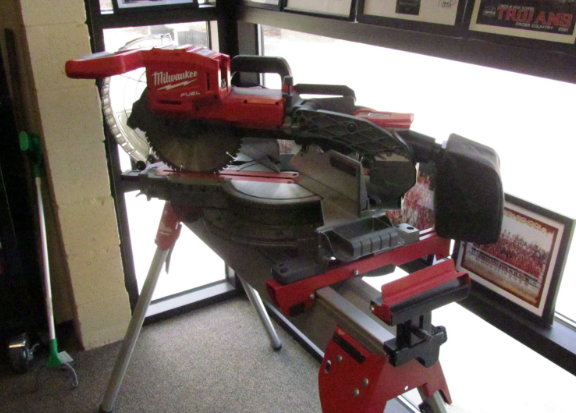 Career prep isn't just limited to model projects either.  Throughout these programs, there are many opportunities for students to apply their skills in real-world scenarios, whether that be through internships or construction projects, or competitions.  Steven Barth, an advanced architect student designing a real entryway for a farm, talks about how these opportunities help prepare him for the workforce. 
"It's a 10/10 [experience]," he states.  "You get to experience how things work in a real-world scenario.  It's helping me a lot, getting experience with AutoCAD and stuff, because they use it in a real job too."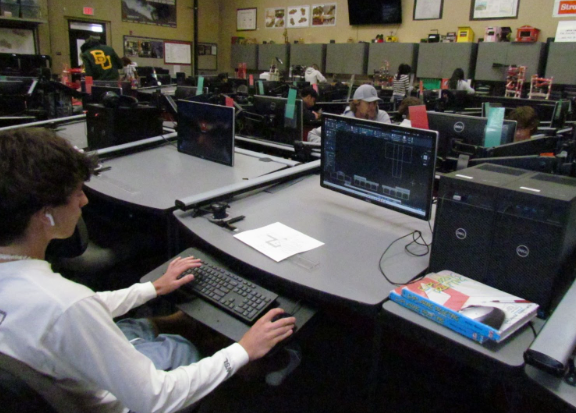 Architecture and engineering are both extremely hands-on fields.  That's why Lincoln makes it possible for aspiring engineers and architects to have so many opportunities available to them. 
Mr. Hart explains: "We get to work with our local industry partners, assisting in projects that help out our society.  [These programs] give real-world experience, students have opportunities to work with industry partners.  We're constantly bringing in people from local careers to share what they do and work with our kids.  Students get to experience what it's like to be in their fields.  This is the thing that makes these programs unique."