Welcome Back to International Night
How will International Night play out after a two year absence?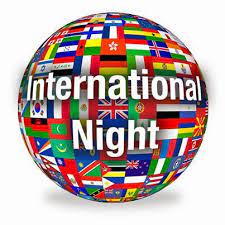 STOCKTON: Well, as the month of April gets up and running that naturally means that International Night is right around the corner. International Night is an annual event held at Lincoln High School where the clubs that represent cultures from around the world perform in front of live audiences. Parents, friends, students, and family members are invited to watch the clubs perform. International Night will take place on the Lincoln campus under the gazebo on Friday, April 22, 2022 beginning at 5:00 PM. Once the performances concludes, there will be a multi-cultural carnival, so the parents and invited guests can enjoy foods, snacks, drinks, and desserts from all of the different cultures.
This event is very much like homecoming, however, this time parents will be able to come and watch their children perform live. This is a great opportunity because many of the students that performed in the homecoming rally wished their parents could have been in attendance. Now, the students finally get their big chance to have their parents watch and appreciate all of the hard work put into each routine.
Sofia Abarca-Rojo is the president of the Lincoln Latin Leadership Club, and she is really excited about International Night returning. "It is my senior year," stated Abarca-Rojo "and in the back of my mind I always thought that there was a chance of our event being cancelled. To host the show after a two year hiatus (Covid), means the world to me. Everyone has worked so hard to make their routine the best possible. There is no doubt that we are going to blow people away!"
Sofia was very evasive about answering any questions in regards to the food and drink that will be served after the show. "I always like to have a few surprises," said Abarca-Rojo "and the food that we will have on hand will be mouth-watering."
Please mark your calendar and plan on attending this great night of celebration for Lincoln High School's dynamic cultures.