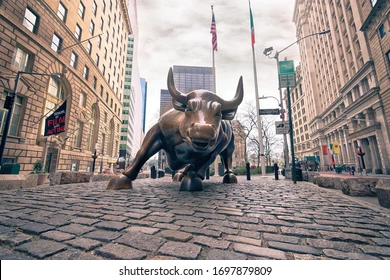 MONDAY– 
On Monday Chevron announced its plans to buy the oil company Hess.  Chevron will get 30% of the company as well as its large oil field in the South American country Guyana.  Hess shareholders will receive shares of Chevron stock 1:1.  This acquisition shows that the demand for fossil fuels still continues even after strides have been made for worldwide energy to go more green.  Many events this year have caused oil demand to rise along with prices.  Both Russia and Saudi Arabia announced they would be cutting back on oil production and now the conflict in the middle east with Israel causes concern that it may cause disruptions in the supply.
TUESDAY–
Stocks rose today after Q3 results for companies showed good positive growth of profits in the AI space.   Microsoft beat their Q3 earnings estimates after their profits in their AI business.  Meta will report their earnings after the bell on Tuesday and investors are looking forward to their earnings call.
WEDNESDAY–
Google was down 9.6% today after some of their businesses failed to meet some of their expected earning goals.  The company did report an 11% revenue growth, but still failed to meet Wall Street's expectation and reported $8.4 billion dollars in their cloud business.  Their earnings were only $0.2 billion shy of the $8.6 that investors were expecting but the stock still took a big hit.  Overall, looking at the company they still grew their profits with most of their earnings coming from ad revenue which accounted for 78% of the companies revenue.
THURSDAY–
The Nasdaq today closed in the negatives today after concerns that the big technology stocks were valued too high.  The Nasdaq was down 1.76% at closing and the S&P 500 was down 1.18%.  Chipotle posted earnings after stocks closed today and revenue increased 11.3% and EPS was $11.32 increased from $9.20.  Comcast shares fell after the company reported that they lost customers and blamed it on mobile carriers because of their more affordable cheaper plans that appeal to more low income customers.
FRIDAY–
Both the Dow Jones and the S&P 500 today were back in the red while the Nasdaq did slightly better thanks to Amazon reporting good earnings.  Dow Jones closed in losing 1.12% today, the S&P 500 was hurt a little less on a 0.48% loss.  Many have said that the market is in correction but what does it mean?  It is described as when a major index drops 10% from its recent peak and it "corrects" itself.  Concerns that a recession is coming due to signs of a slowing US economy and as a result stocks have taken a hit.  The slowing economy could be signs of a bear market which has investors worried but historically corrections have rarely led to a recession.