Lincoln High School's New Principal Kat Bender
The journey of Kat Bender, from a science teacher to a principal
STOCKTON: This year, Lincoln High School has welcomed a new principal, Kat Bender. Our new principal may know lots about LHS, but do the students of Lincoln High know much about her? As Lincoln is just getting to know her, I had the opportunity to speak with Mrs. Bender and ask some questions to learn more about her. Mrs. Bender currently holds the title of the principal of Lincoln High School, even though she didn't always want to be one.
Before becoming the principal of Lincoln High School, Mrs. Bender actually wanted to work in the medical field. She stated, "The first thing I wanted to do was to work in a hospital, in the health field, in some way because I love science and I wanted to use it in some way." Her passion for science drew her to the healthcare field, but later she believed that she would not be able to thrive in that environment. Instead, Mrs. Bender wanted to make a difference in people's lives through an alternate career path which then led her to education. 
Principal Bender agrees that she would not have been able to succeed without the support of those around her. She mentioned past mentors both in her personal and professional life. Not only did these individuals encourage and push her, but members of the staff helped her strive towards her current goals. She explained, "Our current leadership, Superintendent Kelly Dextraze, Lori Green who was the past principal, Associate Superintendent Michelle Tatum, and Rebecca Hall are great people that helped me along the way."
A major change that Principal Bender wants to make at Lincoln High School is an improvement in the communication between those on campus. She calls this her "commitment to communication." Mrs. Bender stated, "My goal really is to tackle how we communicate things to students, parents, and staff and how we can streamline and get the information to everybody." Since there are over three thousand students on campus, Principal Bender believes that all news should be accessible from multiple sources. These sources should be the school's social media, website, Parent Square, and even e-mail. Another part of her "commitment to communication" project is to make the school feel smaller for everyone on campus. Principal.Bender stated, "It's a big school with three thousand kids, but some people might feel lost here. There are things in the works to make it feel smaller." 
Wise advice that she wishes to communicate to those who work is if you wish to stay motivated in the job as principal, you need to genuinely enjoy your occupation. She explained, "To sum it up; if you like what you do, you will stay motivated. If you don't you will be miserable." Mrs. Bender is able to stay motivated at work since she likes working in education and especially the educational environment of high school students and staff.
About the Contributor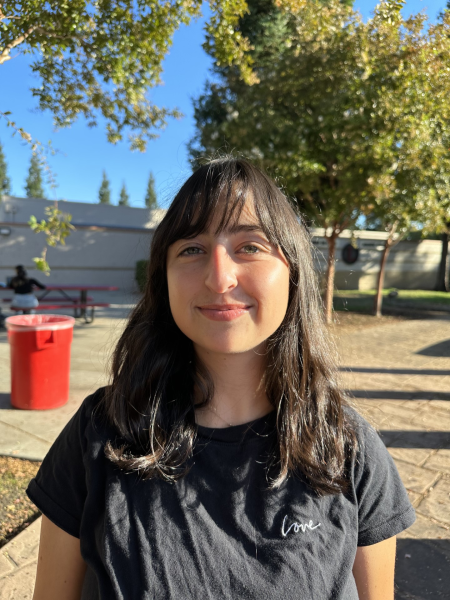 Michelle Bekhtel, Editor in Chief
Michelle Bekhtel is a current senior at Lincoln High School. Michelle is in her second year of writing for the school's paper, where she holds the position...