Marvel Studios Incredible Phase 4 Plan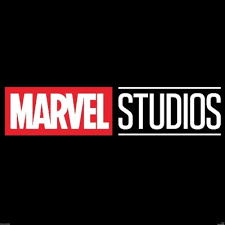 With the COVID-19 pandemic exploding in March of 2020 of this past year, a lot of businesses saw their customers disappear.  To keep safe, movie theaters closed their doors too, and movie productions paused.  Marvel has been affected dramatically, so they pushed back their release dates for all of their movies that were supposed to come to the big screen in 2020. 2020 was the first year that Marvel did not have a new production hit theaters since the year 2009. Marvel is gearing up for a massive assault of new films arriving in the next 12 months, so here is a helpful guide to build your anticipation.
The first Marvel project on the list is Wanda Vision and it debuted on January 15th. Season 1 is completely filmed and it will stream on Disney+. It is going to have a feel of a sitcom in the 1950s. It is a show that has six episodes in Season 1. In Avengers: Infinity War, Vision was killed and did not come back to life in the movie Avengers: Endgame. It will be interesting to see how they bring him back to life in this brand new show.
The Falcon and the Winter Soldier is another show that Marvel Studios will premiere on Disney+. The show does not have a specific release date, but it will be in 2021. The series was supposed to come out in August of 2020, but that never happened thanks to the pandemic. The series will be like a movie more than a show. This show will also focus on the characters and the development of their personalities. It will be exciting to see the Falcon and the Winter Soldier in action fighting together.
The next step in Marvel's projects will be the movie Black Widow, and the release date is tentatively set for May 7, 2021. There will be a new villain introduced and his name is Taskmaster. This movie will show Natasha Romanhoff's past, and this will introduce her more. The film takes place between Captain America: Civil War and Avengers: Infinity War.
The second movie that Marvel is working on is Shang-Chi: and the Legend of Ten Rings. The current release date for this film is July 9, 2021. This project will be Marvel's first Asian superhero movie. The actor that will play Shang-Chi is Simu Liu. Shang-Chi will be a new superhero introduced in the MCU.  The main villain will be the Mandarin, and he leads an organization destined to destroy world peace.
Loki is another show, and it will stream on Disney+ in the spring of 2021. The show will not take place with the Loki that died in Avengers: Infinity War, but the one that had escaped when the Avengers were on their time heist. This Loki is the one in Avengers: Endgame, and it will show what kind of trouble Loki has been up to lately. The show is supposed to cover what happened right after he escaped with the Tesseract. They started shooting the show in 2019, and there was a little clip of the show Loki that aired during the Super Bowl in 2019. It was a welcomed teaser for Marvel fans.
The Hawkeye series will be coming out in the fall of 2021, and this will be on Disney+. In the series, Clint Barton will train his replacement. Clint Barton will be retiring from the MCU, and he will be training his replacement in Kate Bishop. The show will also show his time as Ronin. He was Ronin in Avengers: Endgame, and this will bring us up to speed with what he has been up to in-between Avengers: Infinity War and Avengers: Endgame.
Finally, the sequel of Spider-Man: Far from Home will be coming out on December 17, 2021. The movie doesn't have a title yet. This movie will pick up exactly where Spider-Man: Far from Home left off. The action will truly pick up exactly from the credit scene from Far from Home. It will be exciting to see what will happen in the new Spider-Man movie. This movie will be the final project Marvel has planned for 2021.