Athlete of The Month: Serenity Santos 
STOCKTON: Serenity Santos is a senior at Lincoln High School where she plays for the Women's Varsity Basketball team. Santos, a 5'9" shooting guard who excels in the paint and can shoot.  She is the Trojans' secret weapon. Serenity leads her team in scoring with an average of 14.3 points per game as well as rebounds and steals. She's been playing for over 5 years and during those years Santos has found ways to better her craft. "I've played basketball since elementary school. So about 9 years." (Santos) Unfortunately, she does not have any college offers yet but she isn't letting this stop her from balling out.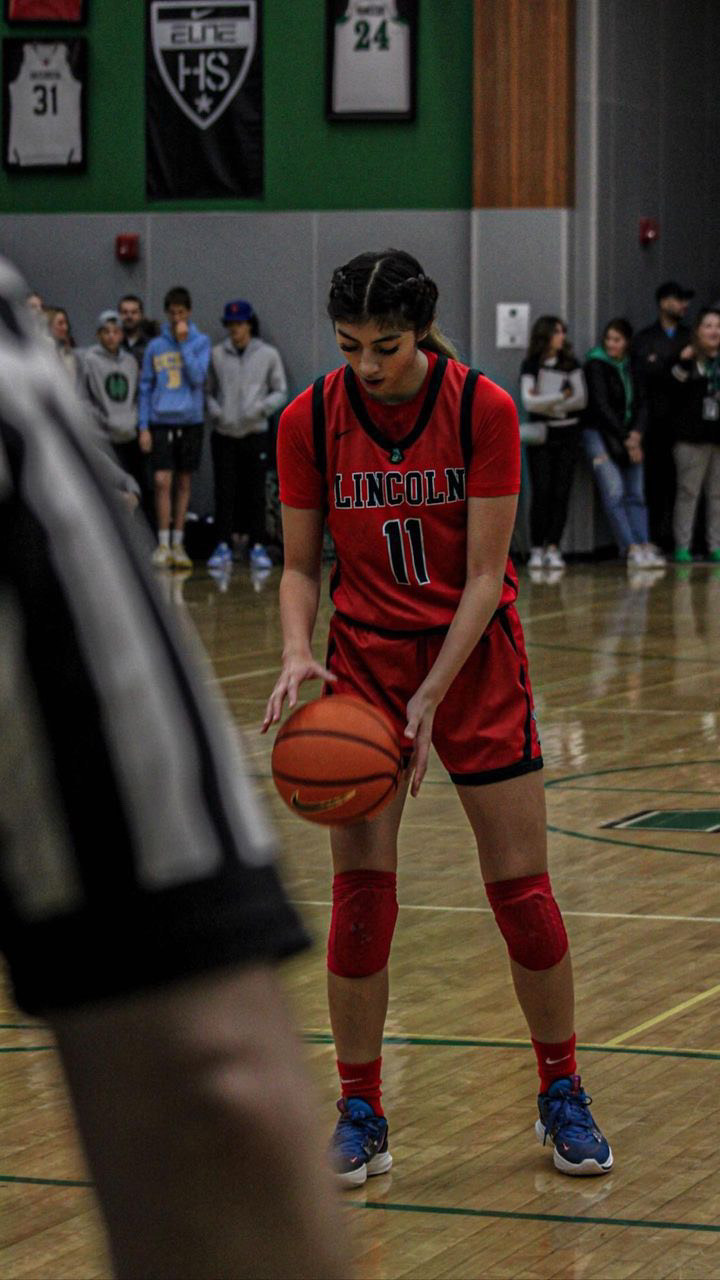 Santos was asked what it was like stepping on the court for the first time her senior season and her answer wasn't surprising. She stated that the team had a completely new group of young players this year.  Serenity had some mixed emotions on what the season would entail.  "I was very excited but nervous about it all because we had a whole new set of young players this year." (Santos) There are only 3 seniors on this year's team of 13. 
Serenity Santos hopes to continue being a student athlete and play basketball at the next level. "One plan is to go to college and hopefully to play." (Santos). The girls finished 8-2 and placed second in the league, making it to the second round of playoffs with the help of their captain Serenity Santos. Go Trojans!